Press Release English
Press Release English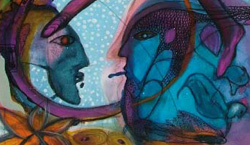 Exhibition Frauenhilfe Salzburg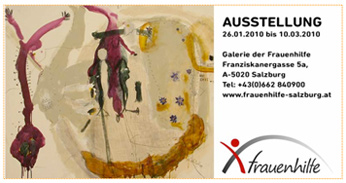 Duration: März 2010 until Mai 2010.
More info:

Exhibition Seminarhotel Braunauer Salzburg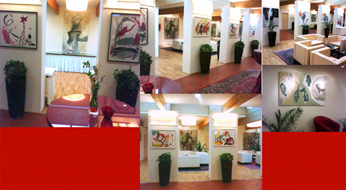 Duration: November 2009 until März 2010.

Vernissage Gstättengasse

Together with furniture designer Martin Knop Lubi presents her large-format works in one ofSalzburg's oldest bakeries at Gsättengasse. Among numerous prominent guests appeared e.g. Salzburg's Kulturstadträtin.
Music by brass ensemble Blech x 4

Shopdesign by Lubi - Cars Obertrum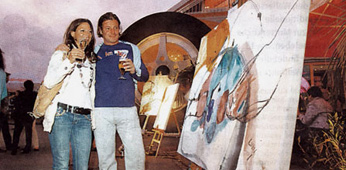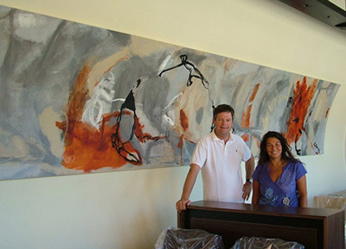 Presentation of Lubi's commissional pieces for the eventlocation CARS Obertrum
Picture: Eycatching Moments I Format: 1000 x125 cm
Gemeinschafts-Ausstellung mit Prof. Hermann Nitsch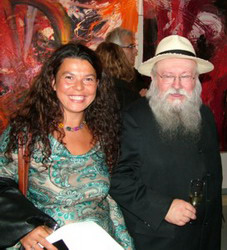 Lubi and Prof. Nitsch at their exhibtion - Painting Class at Sommerakademie 2006.
2006 Galerie Weiergut - Group exhibition Painting Class by Prof. Hermann Nitsch.
Exhibition at Slowakia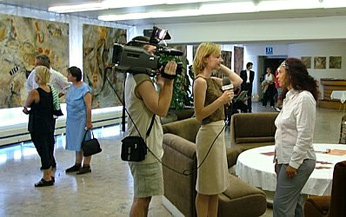 Sommerakademie with Prof. Quattara Watss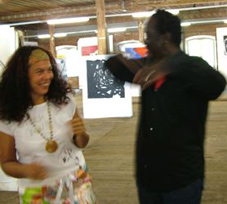 Lubi at alte Saline Hallein. Together with New York based artist Prof. Quattrra Watts.

2005 Saline Hallein - Exhibtion Painting Class with Prof. Quattarra Watts.
Zhou Brothers zu Besuch bei Lubi
Her Contact with chinese-american hyper-expressionists and mythotodologists, the Zhou Brothers is rooted at Sommerakademie 2004. Ihr Kontakt mit den chinesich-amerikanischen Hyper-Expressionisten und Mythologen, den Zhou Brothers, kam der Sommerakademie 2004 zustande. Sympathy was mutual because of their same wild spirit while working on her pieces, which impressed the broters.